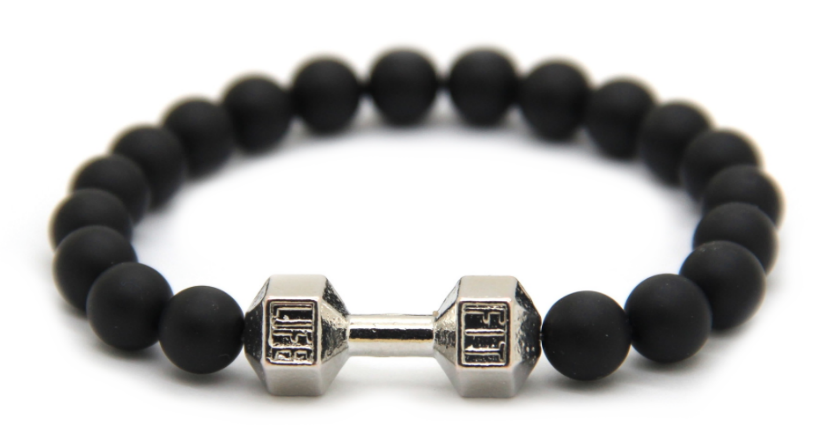 Matte Black Fitness Fit Life Bracelet *NEW Item Sale!*
$ 11.99
Matte Black Fitness Fit Life bracelet *NEW Item Sale!*
Introducing our Fit Life Bracelet!
Meaning:  This bracelet represents living a fit and healthy lifestyle.  Wear this bracelet to remind yourself to make better daily life choices.  2016 can easily be your best year yet, and this bracelet will constantly remind yourself to LIVE FIT! :)
These are limited edition & won't last long!
One size will fit all!
SHIPPING is FREE FOR USA ONLY.

Domestic Shipping (USA):  ALL USA Shipping is FREE!  Your Item/s will be packaged and shipped the same or next day of that you ordered on.  Keep in mind First class mail takes 5-7 Business days (Most of the time closer to 5)

International Shipping: Your Items will be packaged and shipped the same or next day that of you ordered.  We do ship worldwide!  Sorry but International Shipping is not FREE.   Please be patient and note that delivery times will vary depending on your location. Also, customs may charge an extra varying fee upon arrival. Hope this explains what you need to know about Int. Shipping.
DISCLAIMER: Pictures are of the actual bracelets, and size might vary a little.